Escape to Paradise: 11 Best Affordable Tropical Destinations for Your Dream Vacation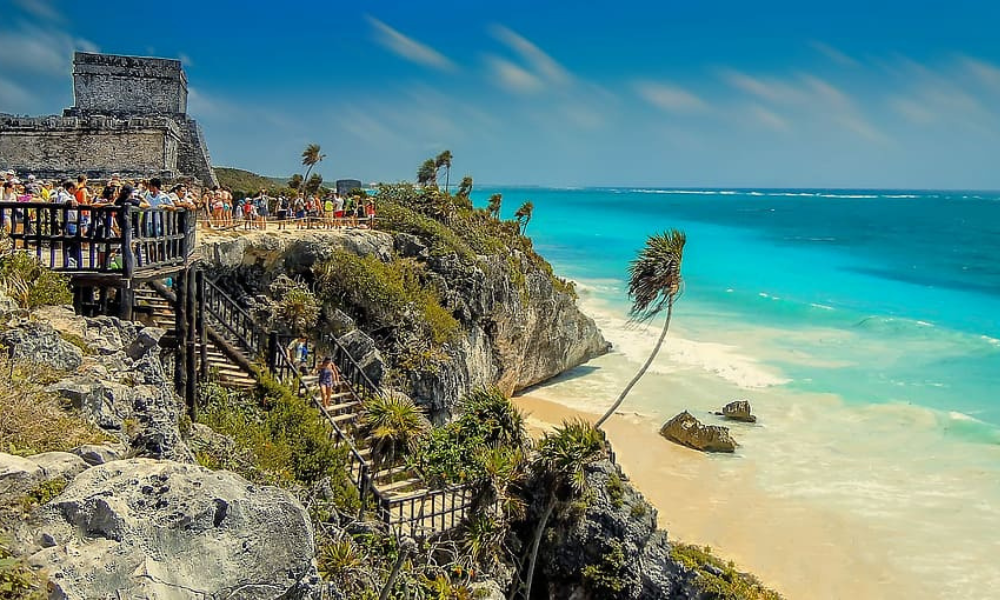 Dreaming of sandy beaches, crystal-clear waters, and palm trees swaying in the breeze? A tropical getaway doesn't have to break the bank. If you're seeking a budget-friendly escape to paradise, look no further. Here are 11 handpicked affordable tropical destinations that offer the perfect blend of relaxation, adventure, and stunning natural beauty.
1. Bali, Indonesia:
Bali's lush landscapes, ancient temples, and vibrant culture make it a top choice for budget travelers. Enjoy affordable accommodation, indulge in delicious local cuisine, and explore stunning beaches.
2. Tulum, Mexico:
Tulum's bohemian charm and pristine beaches make it a favorite among budget-conscious travelers. Explore Mayan ruins, swim in cenotes, and enjoy authentic Mexican flavors.
3. Siargao, Philippines:
Siargao is a tropical paradise known for its laid-back vibe, world-class surfing, and stunning lagoons. Enjoy affordable accommodations, explore hidden beaches, and immerse yourself in island life.
4. Zanzibar, Tanzania:
Zanzibar offers white sand beaches, turquoise waters, and a rich history. Affordable guesthouses and street food stalls make it an ideal destination for budget travelers.
5. Koh Lanta, Thailand:
Escape the crowds and experience the tranquil beauty of Koh Lanta. Enjoy affordable bungalows, explore marine life while snorkeling, and savor Thai cuisine.
6. Belize:
Belize offers budget-friendly options for exploring its lush rainforests, vibrant coral reefs, and ancient Mayan ruins. Stay in beachfront cabanas and explore the Great Blue Hole.
7. Dominican Republic:
With its diverse landscapes, affordable all-inclusive resorts, and vibrant culture, the Dominican Republic is a great choice for a budget-friendly tropical vacation.
8. Costa Rica:
Costa Rica offers stunning national parks, volcanoes, and abundant wildlife. Opt for budget accommodations, hike through rainforests, and relax on pristine beaches.
9. Jamaica:
Jamaica's reggae vibes, warm hospitality, and beautiful beaches are accessible for budget travelers. Explore waterfalls, enjoy local cuisine, and experience the island's culture.
10. Goa, India:
Goa's stunning coastline, vibrant nightlife, and affordable beach shacks attract travelers seeking a tropical escape without breaking the bank.
11. Puerto Rico:
As a U.S. territory, Puerto Rico offers a tropical getaway without the need for a passport. Enjoy affordable stays, explore historic Old San Juan, and relax on beautiful beaches.
Tips for Budget-Friendly Travel:
Flexible Dates: Travel during off-peak seasons to find the best deals on flights and accommodations.
Local Eateries: Enjoy authentic cuisine at local restaurants and food stalls to save on dining expenses.
Public Transportation: Use public transportation or walk to explore the destination and save on transportation costs.
Homestays and Hostels: Opt for budget accommodations like homestays, hostels, or guesthouses.
Advance Booking: Plan and book activities and accommodations in advance to secure the best rates.
Affordable Tropical Bliss Awaits
You don't need to empty your wallet to experience the beauty of a tropical paradise. From the pristine beaches of Bali to the vibrant streets of Jamaica, these budget-friendly destinations offer the perfect mix of relaxation, adventure, and cultural exploration. Embrace the wanderlust, pack your swimsuit and sunscreen, and embark on an unforgettable tropical adventure without breaking the bank. Your dream vacation awaits, and these affordable havens are ready to welcome you with open arms.